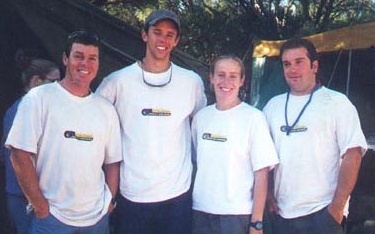 First Track Adventures is an independent outdoor adventure activities service provider. Our aim is to provide professional fully planned courses focusing on introductory level adventure activities. We offer courses in:
Mountain Bike Riding
Skiing and snow camping
Canoeing
Bushwalking
Rockclimbing/Abseiling
High Ropes
Caving
Koori studies
CAMPS
Can be customised to suit your requirements and your budget. We provide:
Fully planned and supported courses
Experienced and well trained staff
Catering
All camping and specialised outdoor equipment
The highest standard of safety
First Track Adventure programs are supported by a safety network which includes:
UHF and Mobile Phone network
Staff with current First Aid Qualifications
First Aid and Emergency Response procedures
Where necessary, emergency support vehicles
Comprehensive first aid equipment
VENUES
Courses can be conducted anywhere according to client needs.
CORPORATE
We operate specialised programs related to the corporate sector.
HIRE
First Track Adventures have excellent quality Mountain Bikes available for hire.
COST
Depending on clients needs and numbers, our costs range. Confirmation of numbers and activities is necessary to provide an accurate costing.
First Track Adventures is a member of the Victorian Tourism Operators Association and carries public liability cover of $10 000 000.
For your free no obligation quote, please contact:
Phone: 0429 342 761
PO Box 53
Yarragon
Victoria 3823
AUSTRALIA